The Smell of Rotorua
Nick-named The Sulphur City, Rotorua does have a rather unique pungent aroma. It has been described as smelling distinctly like rotten eggs, and truth be told, it is indeed an odoriferous city. The smell however grows on you, and not in an uncomfortable fungal way! Rather, the smell is a reminder of the geothermal activity of this beautiful region, the intense presence of beneficial minerals and the readily available natural remedies that Mother Nature offers freely in Rotorua. Instead of the smell becoming unbearable the longer you stay, the aroma fades, and once a traveller has moved on from Rotorua, it may even be missed.
Rotorua is an experience not to be missed when travelling New Zealand. Its geothermal significance is profound and in most cases, a once in a lifetime opportunity to see such wonders up close. The sometimes overpowering, but most often just a whiff, scent of Rotorua is not a deterrent to visit rather an invitation to the senses to envelope yourself in the natural marvels of this volcanic heartland.
Sulphur and its Miracles
Bathing in Rotorua's waters has been a noted medicinal treatment long before the early New Zealand government commissioned the historic Bath House. Sulphur is a safe, non-toxic age-old remedy for every conceivable skin irritation and infection and is FDA approved for the treatment of acne. The hot pools, high in sulphur, have also been said to assist in the easing of pains from arthritis and general aches and pains. Experience Rotorua's unique health, beauty and spa treatments; warm yourself in hot mineral pools, or relax and enjoy natural product spa and massage.
Find out what unique Health, Beauty and Spa treatments Rotorua has to offer:
Featured Rotorua Health and Beauty Activities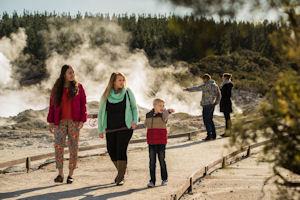 Attraction - Rotorua - Starting from NZ $35.00 per adult

Hell's Gate Geothermal Park is set in 50 acres with a large variety of thermal features, and is Rotorua's most active thermal park. Walk past steaming fumeroles and hot pools of boiling MUD so violent they are unnerving. More...
---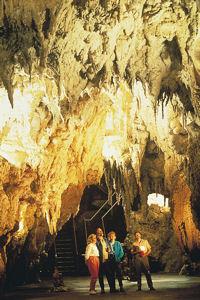 Overnight Tour - Auckland

A tour to the Maori heartland, Rotorua thermal resort, explore the famous Waitomo Caves and visit Lake Taupo, New Zealand's largest lake. See the Huka Falls & the Wairakei geothermal power station. More...
---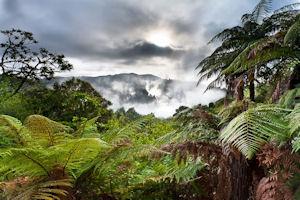 Day Tour - Waimangu Volcanic Valley - Starting from NZ $37.00 per adult

Prime Rotorua tourist attraction, Waimangu Volcanic Valley offers self guided tours through spectacular geothermal activity in the world's youngest geothermal system. Waimangu Volcanic Valley is home to wonderful plant and bird life, thermal hot springs, steaming cliffs, volcanic craters and many more geothermal features.We are just 20 minutes South of Rotorua and 40 minutes North of Taupo. More...
---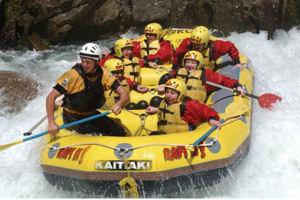 Rafting - Rotorua - Starting from NZ $85.00 per person

Raft the Kaituna River. Pass through steep, bush clad canyons, over 14 awesome drops- including the 7m Tutea Falls. Blended with a touch of culture, this trip offers it all, for both rafting enthusiasts and first timers. More...
---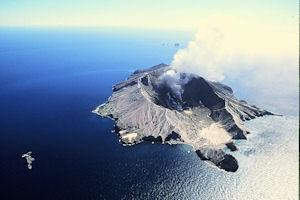 Sightseeing Cruise - White Island

Join the White Island Tours crew aboard the luxury launch PeeJay for a 6 hour adventure to explore New Zealand's only active marine volcano - White Island. Being a live volcano there is little doubt that White Island is home to New Zealand's most impressive geothermal activity. Visitors are able to get up close to roaring steam vents, bubbling pits of mud, hot volcanic streams and the amazing lake of steaming acid. More...
---
Tour Rotorua

Tour Rotorua Area
The Barn in Rotorua New Zealand
- Holiday Home.
Situated in Rotorua in the Bay of Plenty region, The Barn in Rotorua New Zealand features a mountain view. This...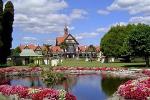 Full-Day Shore Excursion: Geothermal Te Puia and Kiwifruit Orchard
- Ports of Call Tour - Mount Maunganui.
Starting from $159.00 per person
.
See the stunning geothermal region of Rotorua. This small group tour will take you to Te Puia to see the famous Pohutu...